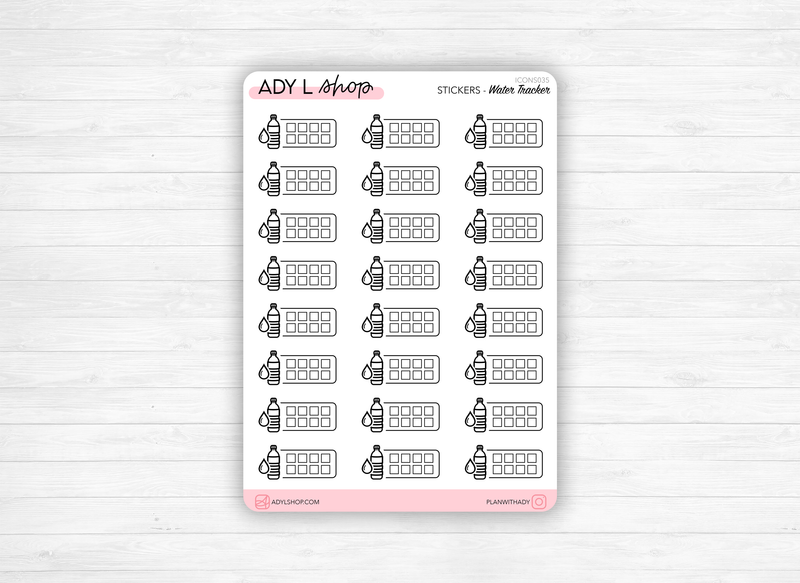 Sticker sheet : Water tracker - Hydratation tracker, water intake, water drop, water bottle - Bullet Journal, planner
Sticker sheet : Hydration tracker. Use these tracker stickers to log your daily water intake. Two liters of water are recommended every day. The stickers have 8 boxes (1 box = 0,25L). You can color the boxes. This sticker sheet is available in two different versions.
The stickers are drawn, printed and cut by me, in my home studio.
Specifics :
- Sticker sheet dimensions : 12,8cm x 18cm
- One stickers measures 3,4cm x 1,7cm (version 1)
- One stickers measures 3,5cm x 0,5cm (version 2)
- 24 stickers per sheet (version 1)
- 48 stickers per sheet (version 2)
- Matte white sticker paper (non waterproof)
- Kiss-cut stickers
Please note :
The colors of the stickers might vary from screen to screen since all screens are calibrated differently.
Please message me if you have any questions.
AdyLShop - Plan With Ady
Instagram : @planwithady